TWOHANDS Metallic Paint Markers,Gold & Silver,20918
Product Detail
Customer Reviews
Style: Acrylic,Permanent
Brand: TWOHANDS
Ink Color: Silver, Gold
Point Type: Fine
Number of Pieces: 8
Item Weight: 3.52 ounces
Product Dimensions: 5.39 x 3.54 x 0.55 inches
* The fast-drying and high-covering ink of this paint markers, makes them perfect for ceramic, rock, stone, wood, and metal drawing.
* These paint markers can be used easily by just about anyone. Whether you're someone who likes family-friendly crafting, or someone who does professional rock painting, these markers are perfect for any project.
* These acrylic paint marker pens feature with 1-2 mm tip, easy to control, flow smooth with great coverage. Suitable for larger details, writing, even touch up.
* Directions for use:1.Shake the pen. 2.Push the pen tip down and repeat pressing and releasing until you start to see the ink flow into the tip. 3.Re-cap marker immediately after use.
* If you have not used the pen for a long time and find that the pen tip is dry and has no ink, repeat the above steps.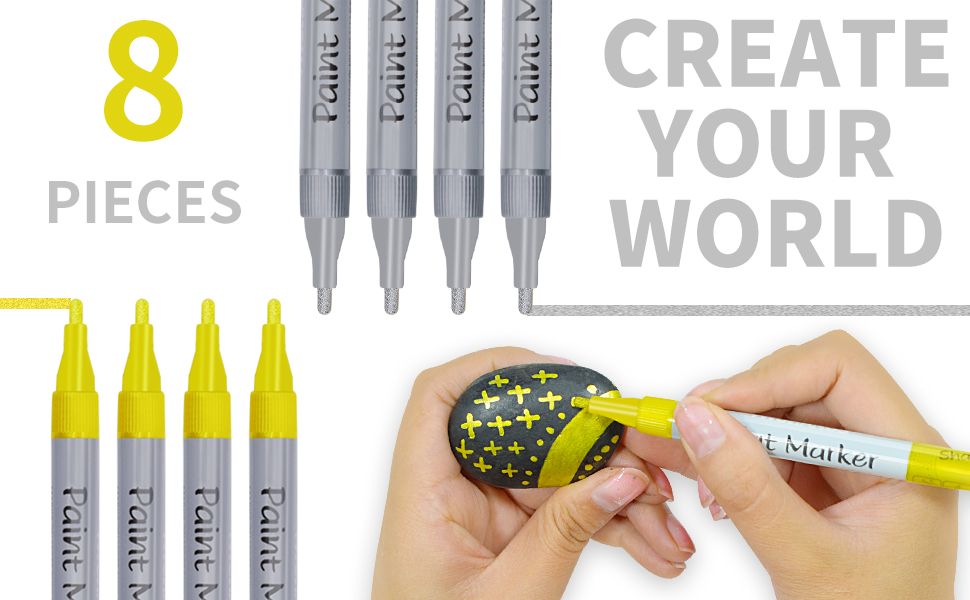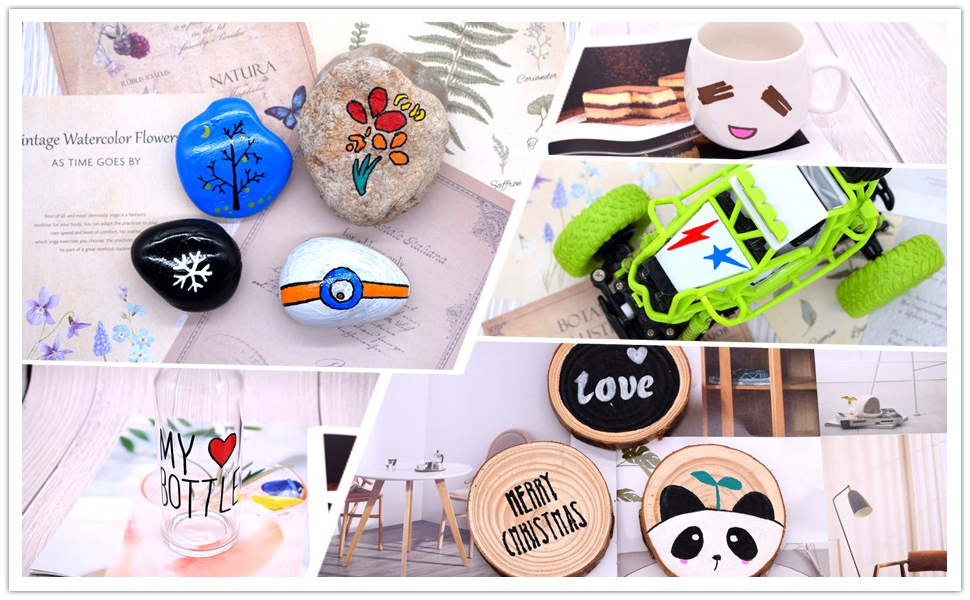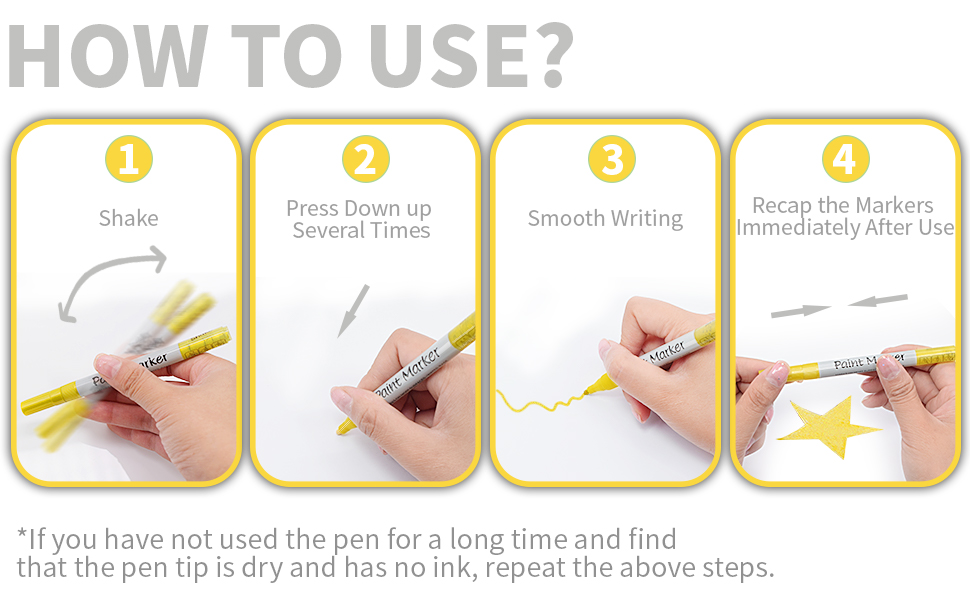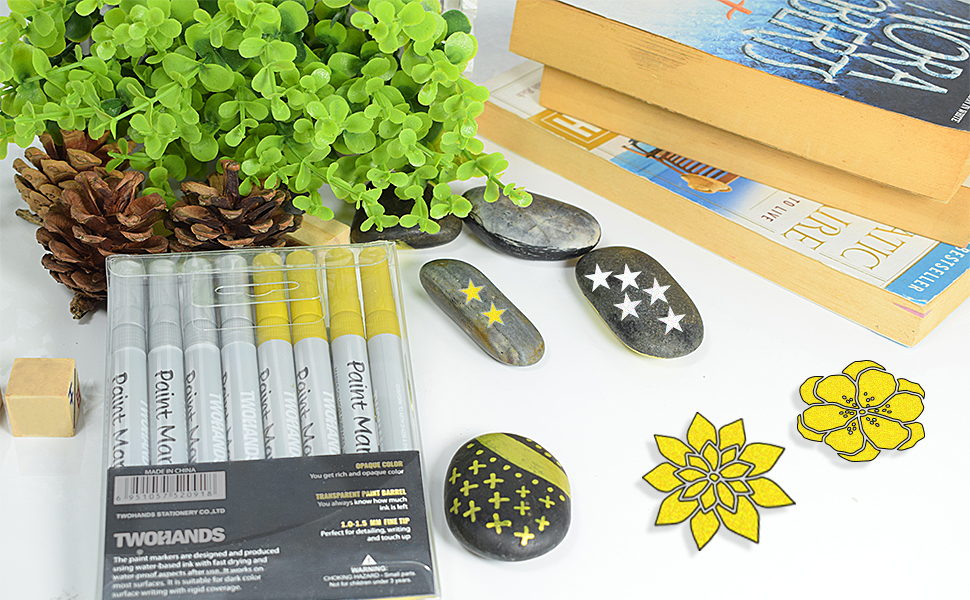 ---
Customer Reviews
5.0 out of 5 stars Buy them now. You won't find a better metallic paint marker
★★★★★ Reviewed in the United States on February 22, 2022
I had high hopes for these markers. I had over 100 black bottles to label. My hope was that these markers would make it simple to do, and that the writing could be legible. These markers exceeded my expectations. They are easy to use, simple shake the marker for about 30 seconds, then press the tip of the marker onto a paper to get the ink pulled down to the writing surface. The point is fine enough to allow for writing easily and legibly. I used one silver marker and one gold. I was able to label over 100 bottles with ease. The paint flow was predictable and consistent throughout. The TWOHANDS Metallic Markers,Gold and Silver Permanent Acrylic Paint Marker Pens worked perfectly for my needs.
Great paint pens
★★★★★ Reviewed in the United States on March 3, 2022
These are very good paint pens, nice and metallic. They can be used on most anything. My husband loves the seat work for dating filters and marking engines he works on. These are fun metallics, very visible and thin enough to write or color with. The gold worked great to touch up the edge of a chipped Limoge porcelain I have. These are great. Will buy again. Recommend
Write your message here and send it to us