TWOHANDS Highlighter, 6 Pastel Colors,2 Pack,20130
Product Detail
Customer Reviews
Style: Highlighter,Chisel Tip
Brand: TWOHANDS
Ink Color: Pink, orange, yellow, green, blue, purple.
Point Type: Chisel
Number of Pieces: 6
Item Weight: 3.84 ounces
Product Dimensions: 6.49 x 4.72 x 0.71 inches
The soft, fashionable colors will give your work a subtle but stylish look, including Pink, orange, yellow, green, blue, purple.
Quick-drying ink prevents smears and smudges.
The two-line widths, 1mm + 5mm - ideal for highlighting texts of various sizes as well as for drawing lines of different thicknesses.
They're safe to use for any student, office worker and just about anyone (kids, adults etc.)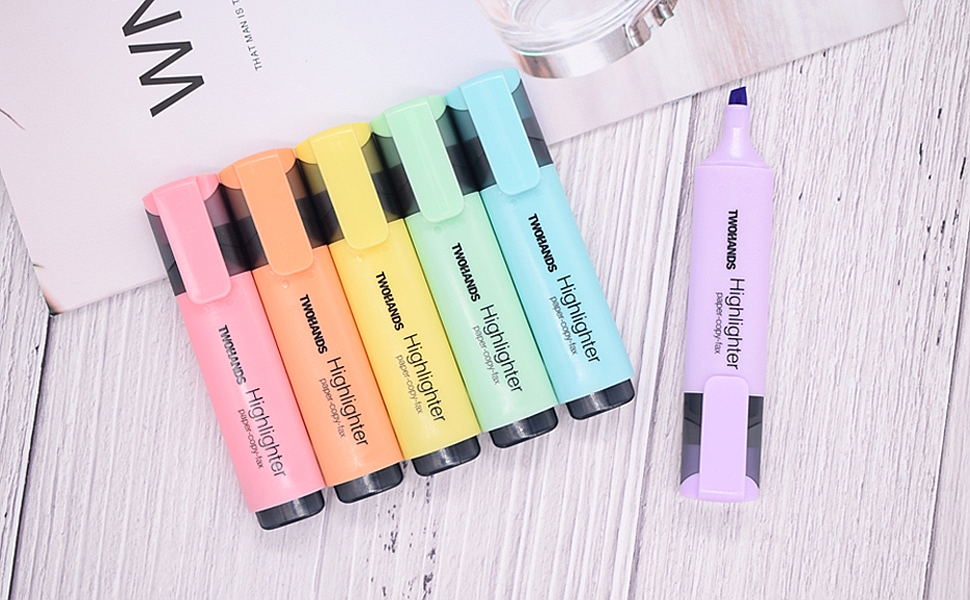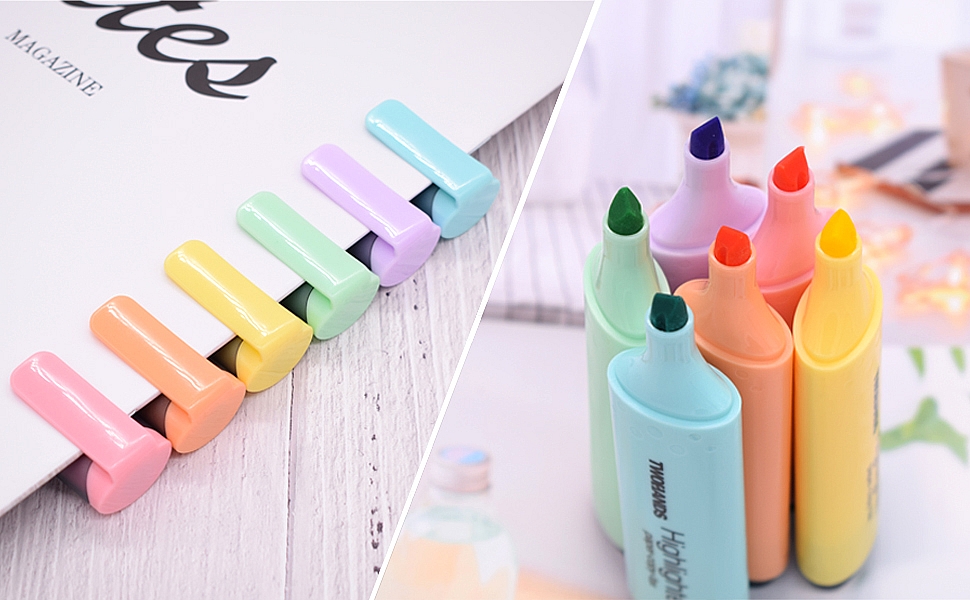 ---
Customer Reviews
better readability- not distracting
★★★★★ Reviewed in the United States on January 1, 2020
Highlighting in my Bibles and various books is something I like to do from time to time. The leading brands colors are too bold, brilliant, and dark for my purposes. I prefer the more subtle pastel shades of these TWOHANDS highlighters. The pastel shades make reading the text easier, meaning the contrast from black print isn't having to compete with too dark or too vibrant a highlight color. Also, the bleed through on the other side is not so distracting as with the alternative brands colors. So, if you like using highlighters to mark important texts and like the idea of using various colors but shy away from them due to being too dark or too vibrant these highlighters are for you!
Cute colors one misfacing nib
★★★★★ Reviewed in the United States on October 4, 2019
Really cute colors but one of my nibs was facing like…. perpendicular??? Okok like the other nibs face the same way as the body of the marker but the one that's off is really hard to hold cuz of the way the nib is facing.
Write your message here and send it to us