TWOHANDS Glitter Paint Markers,12 Colors,20109
Product Detail
Customer Reviews
Style: Marker
Brand: TWOHANDS
Ink Color: 12 Colors
Point Type: Fine
Number of Pieces: 12
Item Weight: 5 ounces
Product Dimensions: ‎‎5.39 x 5.35 x 0.55 inches
* TWOHANDS glitter paint markers use vivid, highly pigmented acrylic inkthat won't bleed through paper.
* Suitable for working on many surfaces, such as stone, paper,ceramics, etc.If used on other surfaces, please test whether it works first.
* Great for Adult Rock Painting, Coloring Books, Drawing, School Projects, homemade cards, Greeting and Gift Cards.
* Premium ink with glitter effect helps add extra charm for your artwork, Also a surprise of the coloring effect which normal colored pens could not create.
* Conforms to ASTM D-4236 & EN71-3.They're safe to use.
TWOHANDS Glitter Markers suitable for rock painting, artwork, colorful art projects.All our glitter marker pens are high quality water-based ink, super smooth.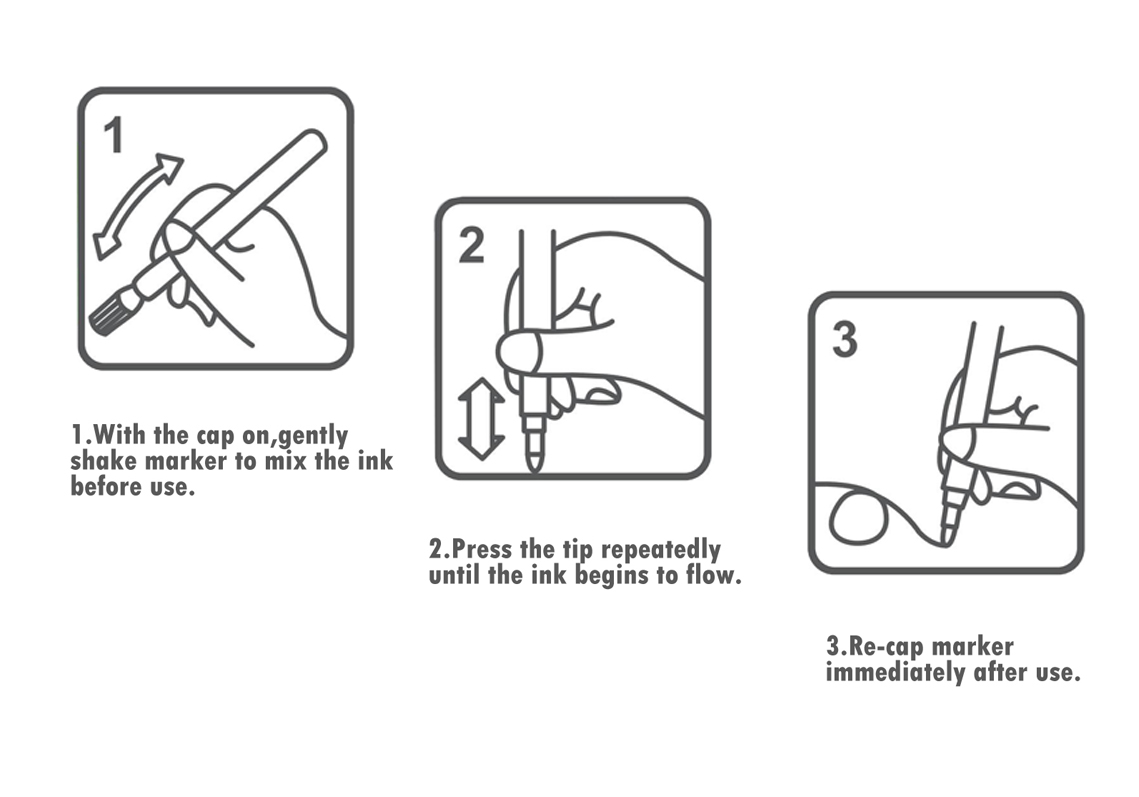 1.With the cap on,gently shake marker pen to mix the ink before use.
2.Push the pen tip down and repeat pressing and releasing until you start to see the ink flow into the tip.
3.Re-cap marker pen immediately after use.
If you have not used the pen for a long time and find that the pen tip is dry and has no ink, repeat the above steps.
---
Customer Reviews
Bright and glittery
★★★★★ Reviewed in the United States on May 17, 2021
They are easy to use. Love how they blend well with other colors. Would buy again and again.
Bright!
★★★★★ Reviewed in Canada on August 1, 2021
I love the sparkle these give! Especially the lighter colours. I hope they last a long time!
Write your message here and send it to us