TWOHANDS Note Marker Highlighter, 18 Pastel Colors,21373
Product Detail
Customer Reviews
Style: Highlighter,Chisel Tip
Brand: TWOHANDS
Ink Color: 18 Colors
Point Type: Chisel
Number of Pieces: 18
Item Weight: ‎6.7 ounces
Product Dimensions: 10.08 x 5.67 x 0.71 inches
* Clean white barrel makes these marker-highlighters a lovely addition to an office, art department or studio for clearer expression of ideas
* It has just the right shade to attract your attention, but won't overwhelm you with bright fluorescence.The fluorescence pen uses environmental protection ink,safe and harmless.
* Premium quick-dry ink drawing on words stay crisp and clear without smearing, leaking, fading or bleeding (let ink dry before highlighting).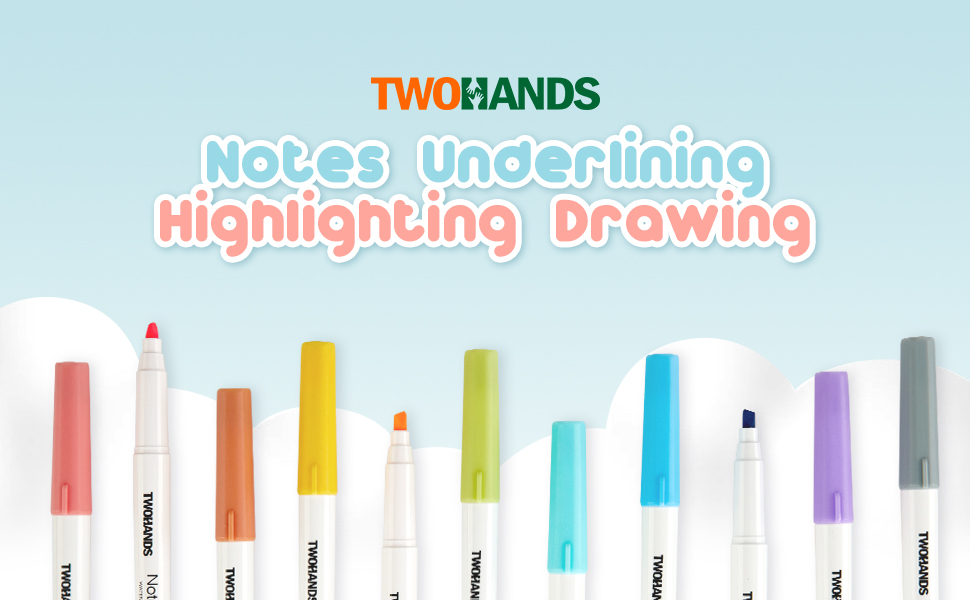 TWOHANDS Note Markers,Creative Highlighters, perfect for taking notes, underlining, highlighting, drawing and more.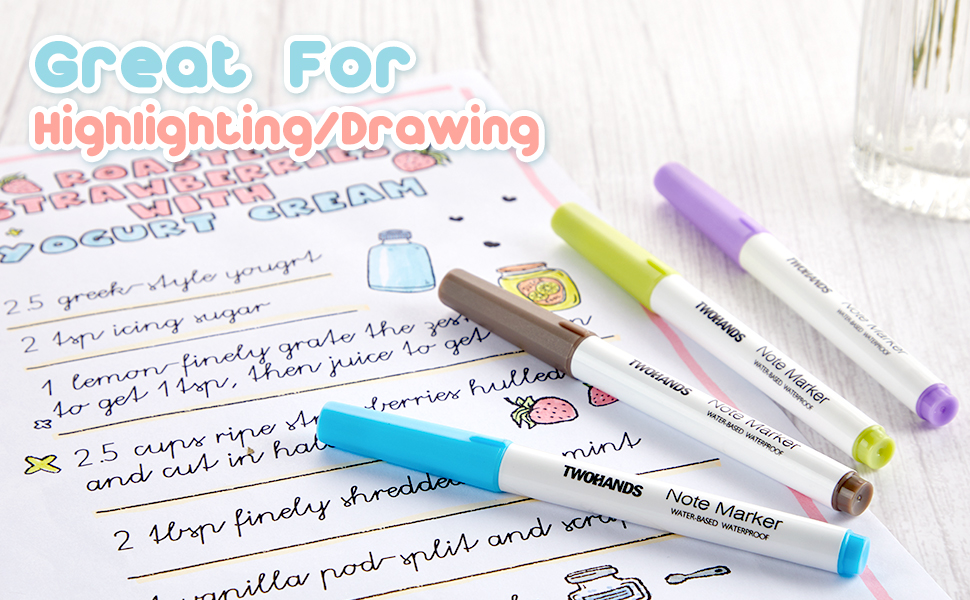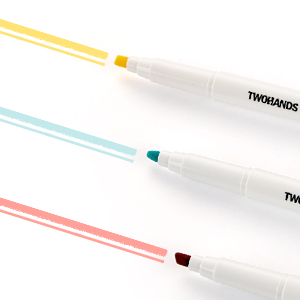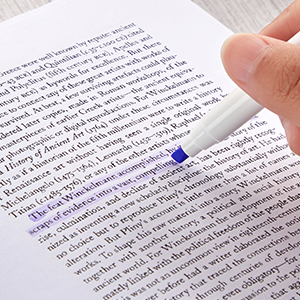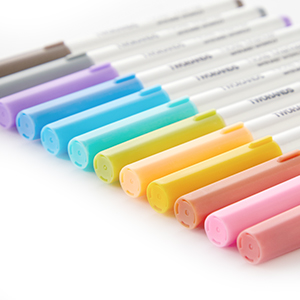 Two-line widths, 1mm + 3mm                                                       Quick-drying                                                              Assorted colors

---
Customer Reviews
 Very happy!
★★★★★ Reviewed in the United States on January 16, 2022
No problem with writing. Write smoothly, color is smoothly. Hasn't dried out. One of my favorites
Decent highlighters
★★★★★ Reviewed in the United States on July 30, 2021
A nice selection of highlighters. I would only highlight I would not note take with them
Love these highlighters!
★★★★★ Reviewed in the United States on March 14, 2022 
Love this 25 piece set as highlighters. Many vibrant and soft colors. I especially like that the fact that they are water based – I don't have any problem with bleeding ink which happens often after I print on my inkjet printer, the words smear even if I let the paper sit overnight. This does not happen with these. Really happy with the purchase!
Write your message here and send it to us