TWOHANDS Dry Erase Markers, 9 Colors,With Magnetic Pen Holder,20635
Product Detail
Customer Reviews
Style: Dry Erase,Whiteboard,Fine Point
Brand: TWOHANDS
Ink Color: 9 Colors
Point Type: Fine
Number of Pieces: 9-Count+Pen Holder
Item Weight: 5.3 ounces
Product Dimensions: 6.61 x 4.84 x 0.75 inches
* Includes: Black, Red, Blue, Green, Orange, Brown, Pink, Cyan and Purple dry erase markers.1 Magnetic Pen Holder.
* Magnetic plastic holder: in the back of bag with magnet for being attached on the whiteboard, improve your working efficiency and save the room for storage.
* Dry and residue-free wiping of whiteboards, can be used on any melamine, painted steel, porcelain or glass dry erase surface.
* With the powerful magnet behind the dry erase marker holder, it attaches to metal and magnetic surfaces easily without sliding and falling.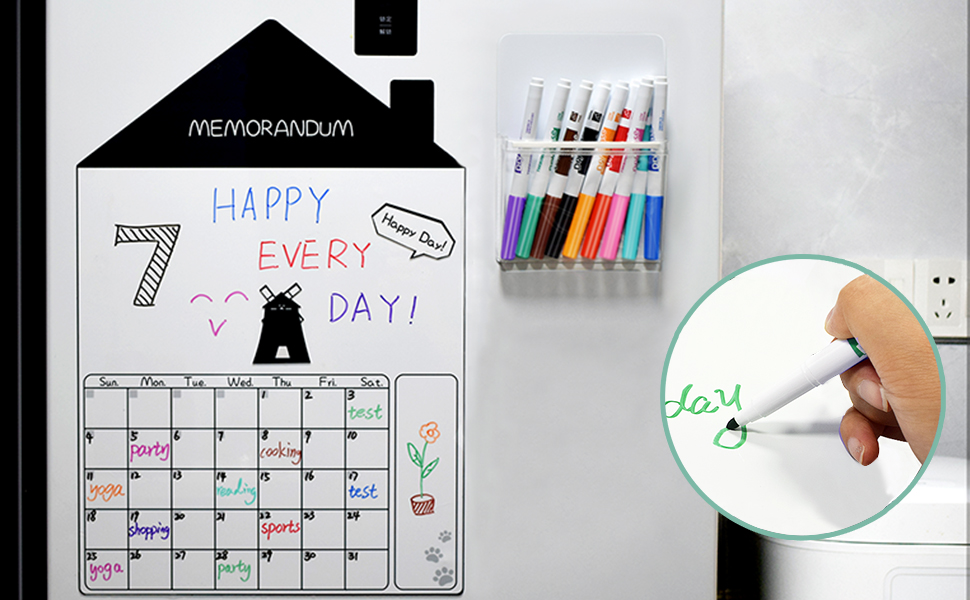 TWOHANDS dry erase markers can be used in everyday life.
*Class-teaching
*Office-working
*Kids-painting
*Family-painting
Please use our dry erase board markers on nonporous surfaces and keep the caps tight after every use.
The Magnetic Pen Holder is Ideal for whiteboards,Refrigerator, Locker and Metal Cabinets.However it does NOT fit for glassboard and other surface which are not of metal.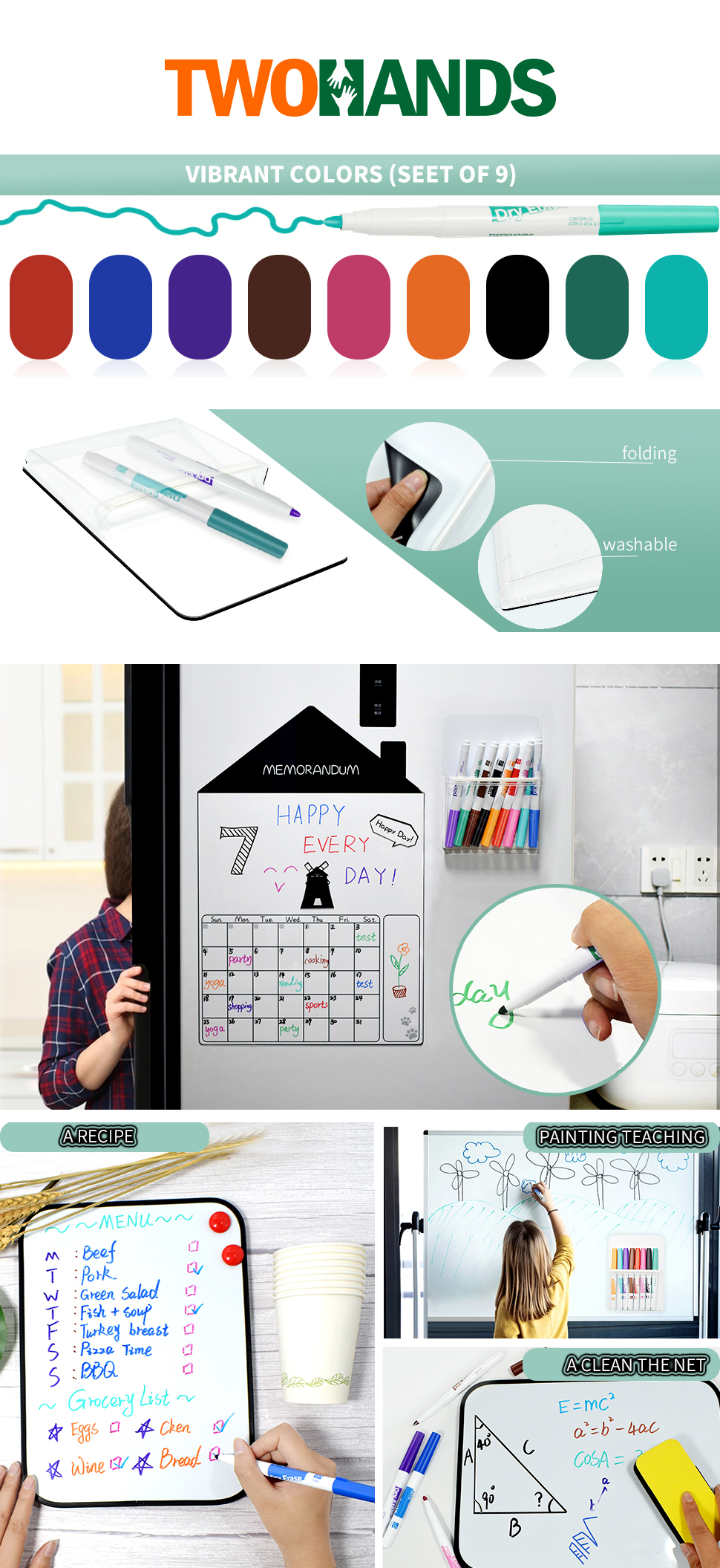 ---
Customer Reviews
Great set at a great price!
★★★★★ Reviewed in the United States on February 16, 2022
We have a small whiteboard on our refrigerator where we put the week's menu and other information. I got these markers to replace ones that had run out, and I was pleased with the price and the range of colors. They'll last us a long time and add some visual interest to a fairly boring task.
One person found this helpful
Noice quality, love the magnetic holder
★★★★★ Reviewed in the United States on January 15, 2022
Using these on my storage freezer to keep a list of items inside. I use the different colors for types of food (meat, vegetables, frozen premade foods, etc) which works really nicely. And I love the magnetic holder that stays of the freezer door.
Write your message here and send it to us