The Fun Outside Of The Whiteboard with TWOHANDS Markers--Dry Erase Marker
In our general cognition, the dry erase marker pens are used to write and draw on whiteboards, glass boards, and magnetic boards, but we have found a new way to play, this fun way to play Will bring you the most amazing experience.
This simple dry erase marker experiment is a lot of fun for kids to do in daily life! You only need a set of TWOHANDS dry erase marker, a bowl, spoon and water! Kids can learn how to make their drawings float with this simple experiment!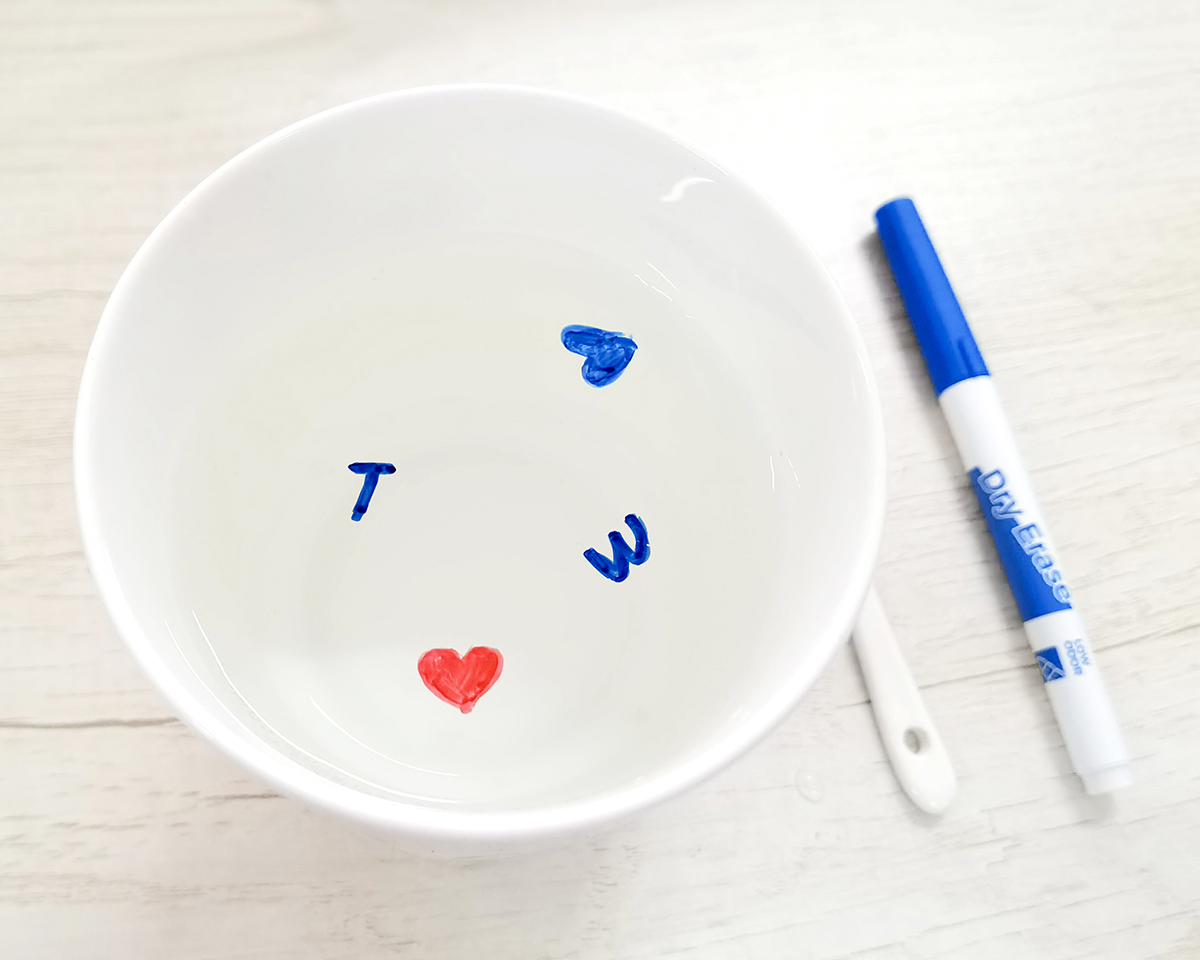 Supplies Needed:
1. Prepare a ceramic spoon and a paper towel, wipe the spoon clean with a paper towel before painting (no water and oil on the surface)
2. Prepare a bowl of clear water (cold water is easier to succeed), pay attention to the water not too shallow
3. Use the TWOHANDS dry erase pen to draw on the ceramic spoon, wait for a few seconds after painting, and slowly put the ceramic spoon into the water
4. At this time, you will see the pattern floating on the water surface. If you need to create again, dry the water on the spoon and repeat the above actions.
If you draw one and it falls apart before fully dipping into the water, just remove and try again!
Now, let's try to draw.Use this pen to paint on the ceramic spoon. When encountering water, the drawn pattern will float by itself, as if there is life, which is very interesting!
This pen can increase parent-child interaction,color painting will arouse children's curiosity. Experience the joy of crafting! This is also a fun game suitable for gatherings of family and friends.
Instead of the pattern in this picture, what else can you draw and make float?